NEW AND BETTER FUTURE FOR THE MIDDLE EAST
The agreements Israel has entered into with the United Arab Emirates and Bahrain have already provided immediate good news for the economies between the countries. Something we will write more about a little, but let's take a little dive into what this could lead to for the Middle East. There is reason to be cautiously optimistic when it comes to minor disputes between Israel and the other countries in the Middle East.
This is partly due to:
One does not go to war with countries that one has good relations with
Iran and its allies' with anti-Israel policies will face greater opposition from other countries in the surrounding area that have close relations with Israel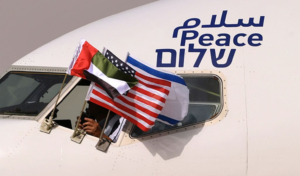 Several of the countries that establish cultural, economic and interpersonal relations with Israel will be able to be modernized so that there will be greater economic and democratic freedom for their citizens.
The Middle East can experience enormous economic development, where Israel can be the leading technological locomotive.
KONTAKTER OG KONTRAKTER
Immediately after the news of the normalization became known, groups were established on social media. Many inhabitants of the three countries have i.a. connected with each other on Facebook, where they express joy, curiosity and look forward to building financial contact and forming friendships.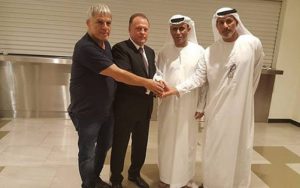 The Parties sign a number of bilateral pacts that include issues such as:
Investments
Tourism
Security
Technology
Energy
SELF-DRIVING CARS
An agreement has been reached for Mobileye to supply technology for autonomous vehicles in Dubai. Mobileye's Professor Amnon Shashua and founder Khalaf of Ahmad Al Habtoor signed a strategic partnership agreement to distribute self-driving cars in Dubai.
Jerusalem-based Mobileye, which was acquired by Intel Corporation for $ 15.3 billion in 2017, will begin setting up the infrastructure to test autonomous vehicles in Dubai and hopes to launch a full Mobility-as-a-Service (Maas ) offers, including self-driving taxis and smart city solutions, by 2023.
Mobileye announced on Wednesday a strategic partnership with the UAE's Al Habtoor Group (AHG), for implementation.
As part of the agreement, direct flights between Israel and the Gulf states have already started.
NORGE – EMIRATES – ISRAEL
For many, Dubai in the Emirates is a popular destination. Business and leisure travelers will now receive an extended travel map via Emirates and combine travel to Israel, the Emirates and Bahrain. Norwegian companies can buy tickets with both EL AL and Emirates for a cheaper price in combination travel.
FINANCE
Israel's largest bank has announced that it has signed an agreement with the largest bank in Dubai. Furthermore, Israel and the United Arab Emirates signed a banking and finance agreement memorandum, paving the way for economic and business cooperation between the two countries.
Dov Kotler, CEO of Hapoalim, led an Israeli business delegation to the United Arab Emirates in August and met with top executives in Emirati. After the meeting, he said in a statement that the agreement will allow Israeli customers direct transactions in the United Arab Emirates and other countries.
NORWEGIAN PLAYERS ARE ONE OF THE WORLDS LEADING
Among many, in the energy sector and in several areas within AI. When economically strong oil nations such as Bahrain and the Emirates enter into extensive cooperation with the gas producer and a world-leading player in AI, such as Israel, this creates synergies and opportunities that Norwegian players must take advantage of.
The Norwegian Israel Chamber of Commerce facilitates contact between Norwegian companies and Israeli players who now supply and buy from the Gulf states. We do this in a safe and professional way. For further information contact us.